Dream of visiting Stonehenge but don't have a driver's licence? Or want to get to the beach but there's no train or bus service?
BlaBlaCar, a carpooling platform with 60 million users, helps you bypass public transport tangles to access obscure destinations and go on epic road trips without worrying about on-the-road chaos.
The basic idea is that you carpool with locals who are already planning to drive your route and have space in their car. Although you can't be sure that someone will be going your way exactly when you need a ride, with some flexibility you'll get where you want to go – often faster, cheaper, and with a little bit of cultural exchange thrown in for good measure.
How does BlaBlaCar work?
Where does BlaBlaCar operate?
Why should I use BlaBlaCar?
Advance booking and getting the best deal
How do I organise and find my BlaBlaCar pick-up point?
Why wouldn't I just hitchhike?
Is BlaBlaCar safe?
What happens if I'm late to meet my BlaBlaCar?
What happens if I'm not comfortable with the BlaBlaCar driver or other riders?
What are the BlaBlaCar amenities? Can I choose the music?
Okay, but how does BlaBlaCar work?
On the website or app, enter your departure and arrival points and your date of travel, sift through the profiles of drivers who've posted pre-planned drives and find one whose timing and preferences match yours. Request to join the ride, wait to be accepted, and pay your share of the set price via secure online transfer, using any credit card except American Express. After the ride, leave your driver a review discussing your experience.
Or you can plot your pickup and drop off points and book your ride via Rome2rio: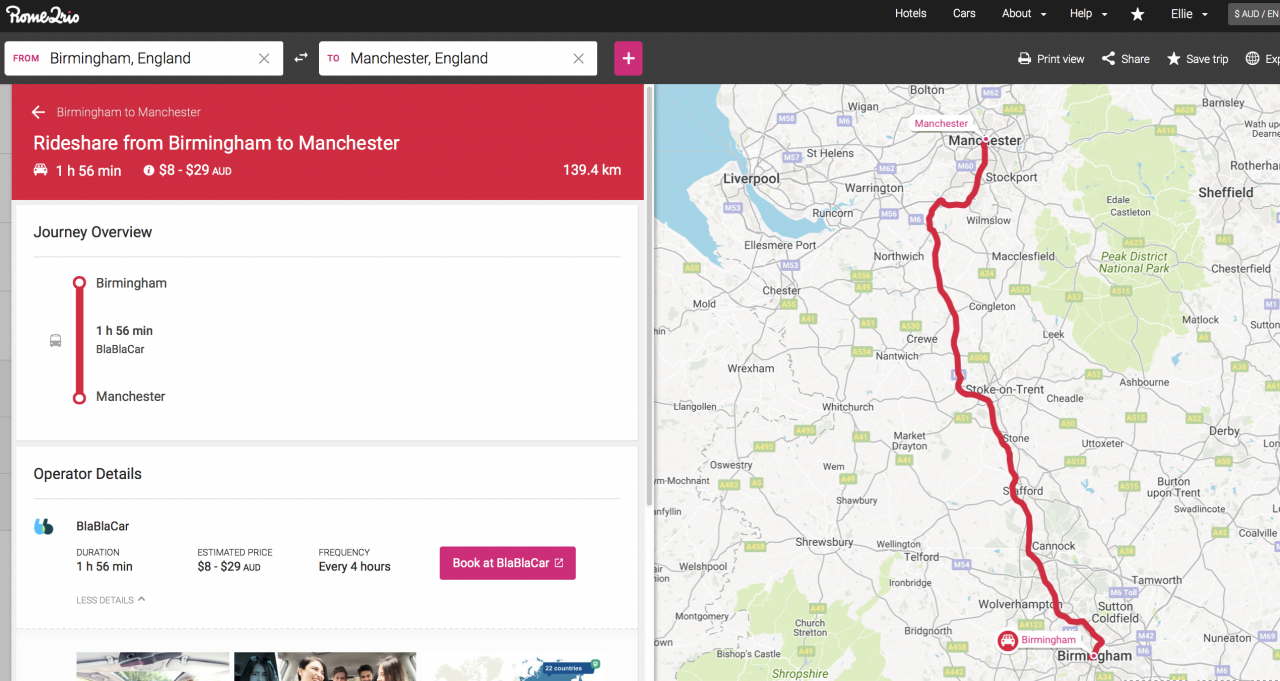 TIP: Sign up for BlaBlaCar in whatever country speaks your language, as changing your language after registration can be difficult. For example, if you're travelling in Italy you might be tempted to register there, but you'll be given an Italian-language interface. If you like to work in English, you might consider registering as a user from the UK. If you do get stuck, you can change the language on the website footer and within the app.

Where does BlaBlaCar operate?
The magical thing about BlaBlaCar is that the service goes anywhere people go, which makes it especially helpful for reaching small towns and for eliminating long layovers between legs. The service has spread through much of Europe – with France, Spain, Italy, Poland and Ukraine embracing it most enthusiastically – and is now expanding into Asia and South America.
Why should I use BlaBlaCar?
In places where bus and train companies have monopolies or take roundabout routes, you can save money and hours by taking a BlaBlaCar. The service also presents a rich opportunity for cultural exchange. Drivers and riders often spend time chatting or sharing music, and many a friendship has formed out of a BlaBla Car ride. If you're a woman who prefers to ride only with women, that's an option too, through the Ladies Only filter available to logged-in members.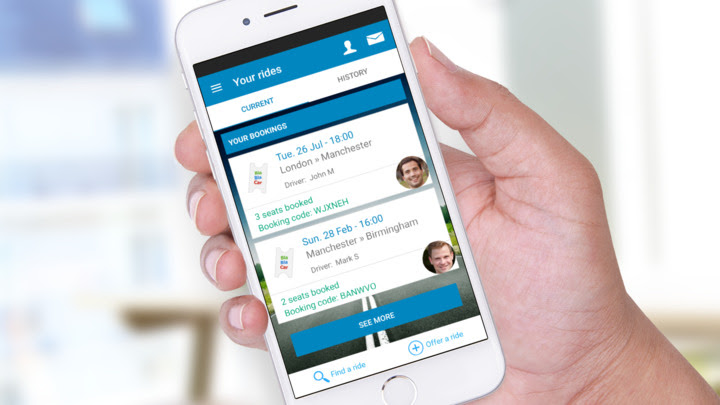 How far in advance should I book a BlaBlaCar? How do I get the best deal?
First, investigate your transit alternatives. How much would the train cost; how long is that bus route? Understanding what you're gaining via BlaBlaCar will help you decide how much you're willing to pay and how urgent it is that you find a ride.
When it comes to booking, the longer you wait the more likely that last-minute rides will appear. And although BlaBlaCar provides a suggested fare based on mileage, the driver may adjust the fare until the first rider signs up, and competition can drive prices down. BlaBlaCar says the most drivers set up their rides 2 to 3 days before travel, but some drivers who make trips frequently set their trips well in advance. If you know you'll be making a trip that early, you can watch the patterns of your particular route and make an informed decision about when to request.
TIP: Think about why people might be travelling your route. On a weekend, you might find young people driving to or from a family visit; on weekdays, you're more likely to find commuters driving into urban centres. Time your trip accordingly.

How do I organise and find my BlaBlaCar pick-up point?
Once you've been accepted to a ride, you'll be given your driver's phone number to facilitate contact, especially helpful in case of tardiness on either side. Depending on the user and country, you may also learn the car's make, model and licence number. If you're not given that information, you can always ask.
When it comes to arranging pick-up points, some drivers may pre-designate a certain spot while others may be willing to negotiate. If you have your pick of spots, choose a central location that's easy to find. In urban areas, a metro stop slightly outside the city centre is a great choice, offering a good balance between easy car and transit access and lack of crowds and traffic.
TIP: No request is too big to make – as long as you're polite and don't mind if it can't be honoured. Some drivers don't mind picking you up or dropping you off at the airport or train station while others may have a strict route to stick to. It doesn't hurt to ask!

Why wouldn't I just hitchhike?
BlaBlaCar profiles provide a wealth of information about riders and drivers. That includes a designated level of experience that reflects how trustworthy BlaBlaCar finds each user, taking into account user reviews and confirmation of personal information. After every ride, riders and drivers are encouraged to write about their experiences, and users can even rate drivers' ability anonymously (a feature meant to encourage honesty). Having access to that kind of information makes BlaBlaCar much safer than hitch-hiking.
Although this system means a novice user may find it harder to score a ride, ensuring that your profile is entirely filled out goes a long way to gaining drivers' trust. Including personal details in your profile, such as information about your hobbies or life experience, can help ease your first few rides.
Is BlaBlaCar safe?
BlaBlaCar has solid systems in place to ensure driver and rider safety. That includes insurance at no extra cost that covers both rider and driver for a number of circumstances  – even shipping for forgotten items.
A Member Relations team is available 7 days a week from 9.30am until late at night (hours vary across countries) to address any issues that might arise. Navigate to the contact form in both the website footer and 'Contact Us' sections of the app and website to get in touch. Even outside business hours, BlaBlaCar uses a detection system to flag urgent issues and prioritise rides happening now or soon.
What happens if I'm late to meet my BlaBlaCar?
BlaBlaCar lets drivers designate how punctual their rides will be. If you know your schedule may vary or you are someone who is often late, consider finding a ride with more flexibility.
Of course, everyone runs late sometimes. If you run so late that you miss your ride, you may not be able to get a refund – but note that BlaBlaCar draws a distinction between riders that send notes of warning and riders that simply don't show up. If you sent a message to your driver letting him or her know you would be late, it's worth getting in touch with Member Relations to see if you're eligible for a refund.
What happens if I'm not comfortable with the BlaBlaCar driver or other riders?
You can always cancel the ride, with the possibility of a refund depending on when you make the decision. You are also free to ask to be let out part-way through the journey. Although company policy does not explicitly allow for refunds in this case, BlaBlaCar encourages users who've had an unpleasant experience to contact Member Relations through the designated contact form for possible compensation and to help the company track any problem drivers.
TIP: Despite the safety systems in place, you should still look up alternative transit routes to fall back on in case you need to cancel last minute or abort in the middle of the ride. Always make sure someone knows where you are when you're in a BlaBlaCar.

What are the BlaBlaCar amenities? Can I choose the music?
If there are many rides heading in your direction, you can see whether your driver smokes, listens to music or likes to talk, and choose accordingly. But amenities ultimately depend on the driver. Some may provide in-car chargers or bring snacks, others set a limit of two riders in the back seat to maximise comfort. If you're unsure, just ask.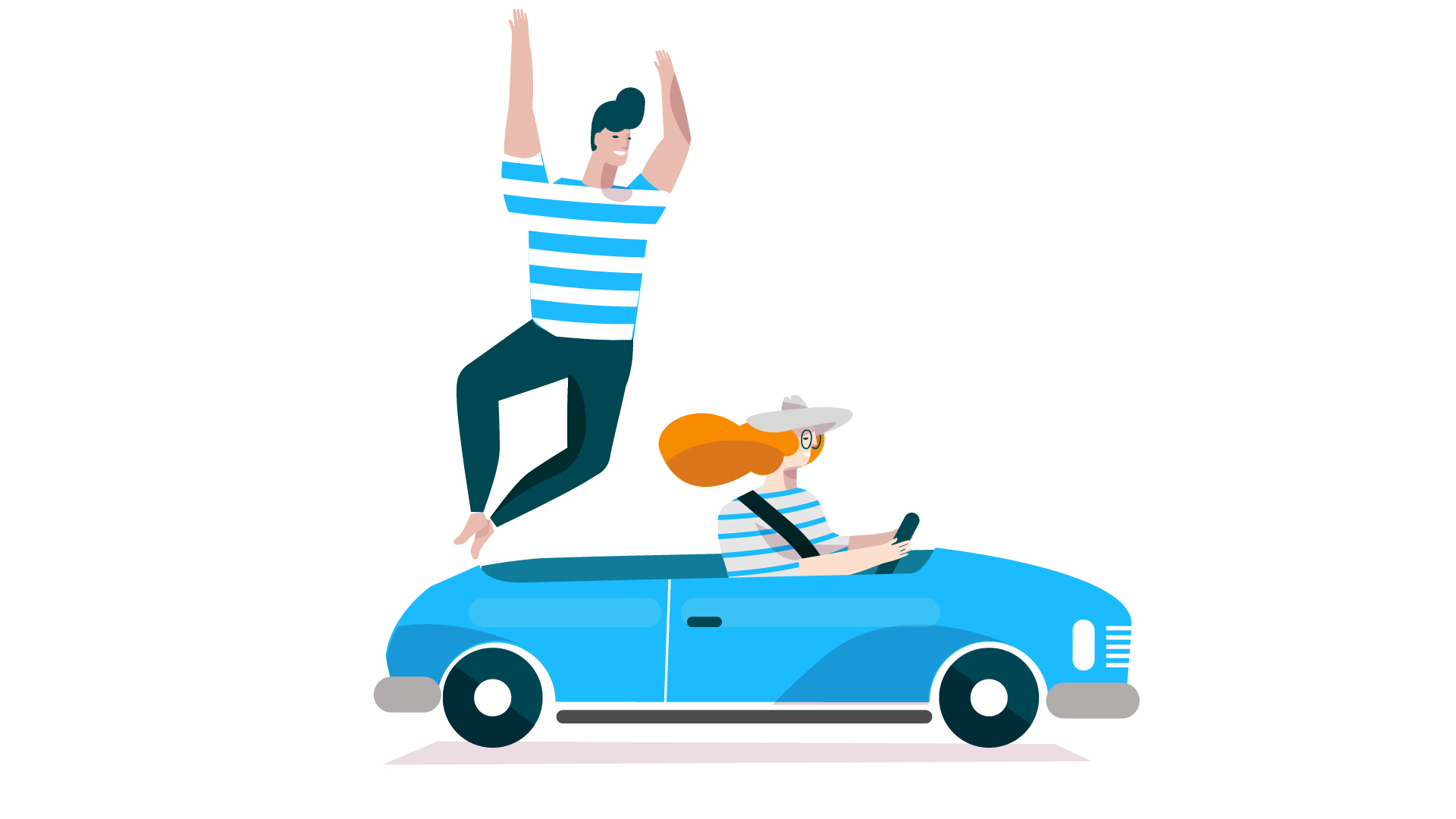 Rome2rio's guide to ride-sharing platform BlaBlaCar: Is it right for you? by Alissa Greenberg was originally published 12 February 2018