Rome2rio makes travel planning easy. We are a door-to-door travel information and booking engine, helping you get to and from any location in the world safely.
Enter any address, landmark, or city as your destination and we will instantly display all your travel and booking options, along with information about accommodation and things to do, in one convenient spot.
Whether you're after flight, train, bus, ferry, rideshare or rental car info, we've got estimated prices, journey durations and booking details from over 5000 companies in more than 160 countries – making us one of the top online travel resources used globally.
Download our app, so you can plan your journey while you are on the road, wherever you are.
Our story
2007 – While working for Microsoft in Redmond, Washington, co-founders Bernie Tschirren and Michael Cameron meet at a pub gathering for Australian expats.
2010 – On a backpacking trip through Europe, instead of sightseeing, Michael is stuck in his hotel room in Budapest researching options to reach his next destination. He wonders why there is no travel planning service that will solve this for him. He decides to tackle the problem himself.
2010 – Michael floats the idea of a global travel search engine past Bernie, who recalls similar frustrations while organising his trip to Machu Picchu. They both move to Melbourne and set up shop in Michael's parents' lounge room.
2011 – Bernie and Michael work on the first prototype and launch Rome2rio to the public in April.
2012 – Viator founder Rod Cuthbert is recruited as CEO. Rome2rio moves into the Inspire9 coworking space. The team raise capital from Australian and international investors, and receive a Commercialisation Australia grant from the government.
2013 – Rome2rio launches its API partnership program, now used by hundreds of travel businesses globally including TripIt, Cleartrip, numerous tourism boards and the Microsoft Knowledge Store.
2015 – Rome2rio hits 200,000 daily unique visits and the business turns a profit for the first time.
2016 – Rome2rio takes its first on-site bookings for rail operators in the United Kingdom, and others soon follow. The Melbourne team grows to 22 full-time employees.
2017 – Rome2rio now has a solid team of 40 people in Richmond's digital quarter, and is a thriving "cockroach" startup, with over 500,000 daily unique visits.
2018 – Michael and Bernie are awarded the 2018 Victorian Pearcey Entrepreneur Award for their contribution to tech entrepreneurship in Australia. 
2019 – Hugh Williams joins the Rome2rio board.
2019 –  Craig Penfold joins the company as Chief Technology Officer.
2019 – We take the next step in our journey with the exciting announcement that Rome2rio has been acquired by Omio, the Berlin-based travel booking platform.
2020 – Yeswanth Munnangi (Yesh) takes over as CEO of Rome2rio, and Michael Cameron joins the board of directors.
---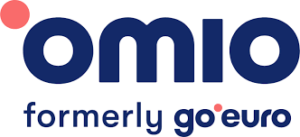 Since launching in 2013, Omio has been changing the world of travel by empowering customers to go on journeys that move them. The pioneering and practical platform helps travellers worldwide explore Europe, the United States and Canada via train, bus, flight and ferry.
Together Rome2rio and Omio collaborate to create new and better experiences for travellers, from exploration of destinations to visit, right through to the booking experience and after a journey is started.
Choosing us means saving time and money while loving the journey you're on.